Dr. Hollenbeck on the book…
I wrote "Sacred Trust: The Ten Rules of Life, Death, and Medicine" because I kept thinking "Doesn't everyone see that this is what all this is about?" I kept hearing stories from patients about not being believed when describing their problems, feeling they were barely being seen and definitely not heard, leaving the doctor's office confused and unsure and even frightened—and finally, ending up believing that too many people in the healthcare system simply didn't truly care.
I knew it didn't have to be like this. I knew this because of how I had been raised to treat other humans, and how I had been trained to be a physician, and what I felt in my heart when I decided to follow my calling to medicine. The standards I held myself to every day. My own father, struggling with the distant coldness of the physician treating his prostate cancer and the aftereffects of a procedure, finally looked at me and yelled "No more goddamn doctors!" Why was this lack of complete caring still happening? Why were some patients still being hurt, in body and soul and mind, when they came in asking for help?
Patients told me that going to the doctor was like traveling to a foreign country: you don't speak the language and the rituals are strange, and many of the natives don't want to help. Even if they were bilingual and could translate medical terms into a "lay" person's language. Patients described saying to themselves "What a jerk!" after leaving a doctor's office. Too many people (including friends and family) had the same kinds of stories. Even fellow physicians felt the same hellish isolation when they ended up on the other side of the white coat, at the mercy of colleagues who could start to look like strangers.
I knew physicians who cherished their work and the honor of holding someone's life in his or her hands—but I also knew they didn't run the medical system and were often thrown overboard by the arrogant captains of the ship. So the culture of healthcare wasn't changing. And somewhere along the shipping route of school and training and practice even those doctors who had started out committed to their mission, their heart's desire, their personal North Star, forgot what it was all about and ended up lost at sea.
Diagnoses that could be made are missed, or delayed, when the patient doesn't get to tell their story to someone who is determined to use all they have in their head to help. Patients have to feel comfortable in the exam room—"bedside manner" starts with manners. This kind of approach to the patient comes from the classic teachings of the heart and roots of medicine; it is not specialty specific; and it still trumps all the lab tests and imaging and digital resources as the vital way to start on a path with the patient. And it endures because one can still impart care and grace right up until the end of a life
So I wrote "Sacred Trust" as a challenge to all of us as physicians; a primer for patients on what to expect and why; and as a comfort for both doctors and those who come to us. The medical student and young physicians can use it to stay on course as they become medical professionals, and the older physicians can refer back to it when they wonder why they went into medicine. Chapters stand alone, and hopefully will bring laughter and tears and deeper understanding of the beauty and power of the connection between a human being who comes for help and another human being who cares deeply from their core.
Because that's what all this is all about.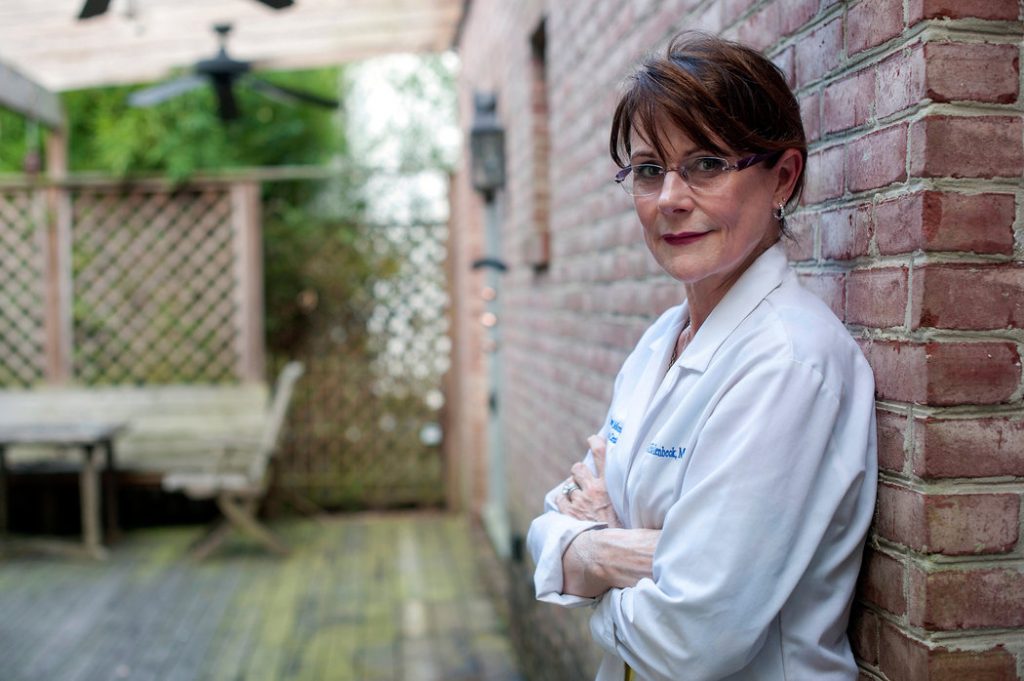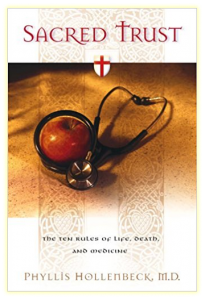 Facebook Feed
[fts_facebook type=page id=1319563461503316 posts=1 title=no title_align=left description=no words=45 popup=no posts_displayed=page_only]